CPS Industries traces its industrious spirit and fine craftsmanship back to Germany, where its founders Hermann Schaubhut and Peter Wiedemann met at Siemens.
In 1961 Hermann and Peter founded their company with the production of combs, and then injection molds.
Peter and Hermann branched out into the aerospace industry in 1965—specifically, landing gear.
CPS acquired defense contracts. (1982 Ordnance components for Canada / 1987 for US)
In the early 1990s, they saw an influx of work from the commercial industry, specifically railway.
Then, Peter's son, Robert, and Hermann's son-in-law, Steve Ellemo, took on the family business. Over 60 years and two generations later.
In 2020, 100% shares of CPS Industries was succeeded by Iwasaki Kentaro (岩崎健太朗), Robert and Steve are still involved in management with Kentaro.
CPS Industries stands for outstanding workmanship and quality you can trust.
30, chemin de l'Aviation Pointe-Claire,Québec Canada H9R 5M6
Tel 514.695.0400
Fax 514.695.0548
Certification / Expertise
Certified Registered to the AS 9100C and registered to the ISO 9001-2008 quality system. And CPS is governed in achieving and maintaining compliance with the requirements in safeguarding controlled goods in Canada and supporting Canada's export control regime by the Government of Canada.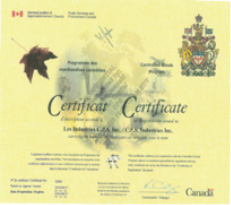 CPS enrolls in the MACH Initiative that is an aerospace supplier development program by "AÉRO MONTRÉAL", for collaboration and innovation within the supply chain in aerospace industry.

The following companies trust CPS as their delegated supplier quality representative:
Messier-Bugatti-Dowty: Supplier Delegation Program
Heroux-Devtek: Preferred Supplier Program: First F18 delivery on time awards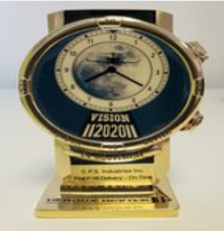 UTC Aerospace Systems–Landing Gear: Delegated Source Quality Assurance Representative (DSQAR)
New York Air Brake: Dock to stock
At CPS Industries, our mission is to be the preferred supplier of high precision components to the aerospace, commercial, transportation and defense industries.
We are committed to maintaining this position by
・Meeting on-time delivery performance at or above 95%;
・quality performance at or above 99.5%;